Rating:
4.4

based on

36

votes
Rate it:
Box Clock Screensaver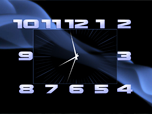 Do you remember square mechanical clock with arabic numerals? Now you can enjoy this clock on your desktop with our new clock screensaver. It is designed in blue and grey colors and will really save your screen. Besides we offer you very interesting animation at background and some options. Do not hurry, feel the time! Download free clock screensaver.
Features
Animated background effects
Different settings
Compatible with any Windows operating system
Works on any screen resolution
Absolutely free clock screensaver!
System Requirements
600 MHz processor
32 Mb Video Memory
10 Mb of free hdd space
Windows 95/XP/Vista/7/8/10
Testimonials
"I like box clock screensaver, your version of it is the best." Tom
"My family and i like your screensaver, thank you!" Paul
"I like to check what time is it when your screensaver is on :)" Jeff
"Good screensaver and it is really free! Fantastic! Want more screensavers!" Ann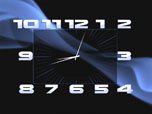 Click to enlarge screenshot
Box Clock Video (Click video to play)
File size: 55.53 Mb
Top Screensavers
More free Screensavers
Recommended Screensavers
Screensavers Categories. Browse and Download Free Screensavers