Rating:
4.7

based on

44

votes
Rate it:
Colibri Screensaver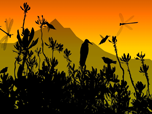 Colibri is the smallest bird in the world. It is like bumblebee. It is very fast moving, provocative and bold bird. Colibri flight has always been a mystery for man. This is a real aerial acrobats: they can fly in any direction - straight up and down, back and forth. Enjoy colibri flight in our new nature screensaver. We tried to make as realistic animation as possible. Do you want to know what birds are also present in the screensaver? Just download free colibri screensaver!
Features
Nature screensaver
Smooth colibri animation
Compatible with any Windows operating system
Works on any screen resolution
Absolutely free colibri screensaver!
System Requirements
1 GHz processor
64 Mb video memory
10 Mb of free hdd space
Windows 95/XP/Vista/7/8/10
Testimonials
"I like such kind of screensavers!" John
"Very nice nature, thank you." Tom
"Colibri birds are so interesting, great screensaver!" Michael
"Wish you more products of such quality!" Alex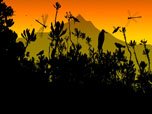 Click to enlarge screenshot
Colibri Video (Click video to play)
File size: 54.28 Mb
Top Screensavers
More free Screensavers
Recommended Screensavers
Screensavers Categories. Browse and Download Free Screensavers