Rating:
4.5

based on

26

votes
Rate it:
Fire Screensaver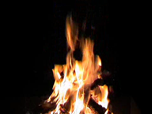 Be careful, do not burn yourself! We have prepared our new spectacular Fire screensaver for you. You can watch a realistic animated fire on your desktop PC screen. This screensaver transfers the process of burning logs in the fire. And also accompanied by sound effects that complement the realism of what is happening. From every cod of logs is about to fly off a small coal. We hope that our screensaver will please you and pleasantly surprise. Screensaver is universal, suitable for installation on the desktop at any time of the year. Download Fire Screensaver right now and enjoy our product for free!
Features
Install/Uninstall support
Windows 95/98/NT/2000/XP/VISTA compatible
Nice graphic effects
Good Quality
Absolutely free!
System Requirements
Windows 95/XP/Vista/7/8/10
1.7 GHz Processor with SSE2 instructions
32 Mb video memory
5 Mb free hard drive space
Testimonials
"I advice you to download this fantastic screensaver. This fire looks so real!" Ben
"Good quality and sound, thanks!" Kate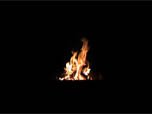 Click to enlarge screenshot
Fire Video (Click video to play)
File size: 10.57 Mb
Top Screensavers
More free Screensavers
Recommended Screensavers
Screensavers Categories. Browse and Download Free Screensavers