Rating:
4.3

based on

41

votes
Rate it:
Fireplace Screensaver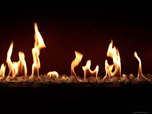 Fire is always fascinating people, it is a danger as well as a necessary part of our lives. This contradiction has always gone hand in hand with human civilization. Contemplation fire calms and gives a sense of tranquility. You will not be burned in fire with our screensaver - it is absolutely safe! We suggest you to install free Fireplace screensaver. It is small and very easy to install!
Features
Special effects screensaver
Realistic fireplace animation
Compatible with any Windows operating system
Works on any screen resolution
Absolutely free fireplace screensaver!
System Requirements
1.5 GHz processor
128 Mb video memory
25 Mb of free hdd space
Windows 95/XP/Vista/7/8/10
Testimonials
"I advice you to download this fantastic screensaver. This fire looks so real!" Ben
"Good quality and sound, thanks!" Kate
Great classic fireplace screensaver! Like in old times. Thank you! Jennifer
Smooth, colorful and realistic animation. Advise you to try it. Mark
"Free screensaver of good quality. Recommend it for you!" Anastasia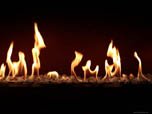 Click to enlarge screenshot
Fireplace Video (Click video to play)
File size: 66.07 Mb
Top Screensavers
More free Screensavers
Recommended Screensavers
Screensavers Categories. Browse and Download Free Screensavers