Rating:
4.4

based on

34

votes
Rate it:
London 2012 Olympics Screensaver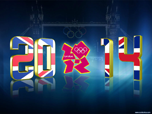 For all lovers of the flag of Great Britain! London 2012 Olympics screensaver completely free and easy to install. Large numbers on the background bridge Tower Dridge show you the exact time. Visit the capital of the Olympic Games in 2012 with the English clock screensaver. Just a couple of seconds and a screensaver on your computer!
Features
Special effects screensaver
Digital clock animation
Olympics screensaver design
Compatible with any Windows operating system
Works on any screen resolution
Absolutely free olympics screensaver!
System Requirements
1 GHz processor
64 Mb video memory
20 Mb of free hdd space
Windows 95/XP/Vista/7/8/10
Testimonials
"I like olympics screensavers, thank you for your new free screensavers." May
"My kids and i like clock animation, great job!" Jennifer
"Nice screensaver and great scene for my computer." Andrew
"Wish you more users to join your site." Mary N.
London 2012 Olympics
Screenshots
Click to enlarge screenshot
London 2012 Olympics Video (Click video to play)
File size: 56.18 Mb
Top Screensavers
More free Screensavers
Recommended Screensavers
Screensavers Categories. Browse and Download Free Screensavers