Rating:
4.2

based on

29

votes
Rate it:
Sea Adventure Screensaver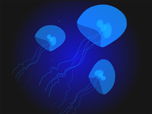 This is very simple, but attractive sea screensaver, that shows us some underwater creatures swimming in dark waters. Colour scheme is blue and black. It means that you will not be annoyed with contrast effects or backgrounds. Real screen saver. Besides you will be pleased with some features of new product, such as different settings, compatibility with any screen resolution and others. Download free sea adventure screensaver and enjoy it!
Features
Animated effects
Different settings
Compatible with any Windows operating system
Works on any screen resolution
Absolutely free sea screensaver!
System Requirements
600 MHz processor
32 Mb Video Memory
10 Mb of free hdd space
Windows 95/XP/Vista/7/8/10
Testimonials
"It is very pretty sea screensaver, good work!" Mark
"This screensaver really saves my screen when i'm out of computer." Sam
"I like to relax when your screensaver is on" Gordon
"Good screensaver and it is really free! Fantastic! Want more screensavers!" Ann
Sea Adventure
Screenshots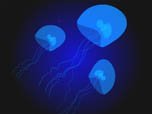 Click to enlarge screenshot
Sea Adventure Video (Click video to play)
File size: 54.66 Mb
Top Screensavers
More free Screensavers
Recommended Screensavers
Screensavers Categories. Browse and Download Free Screensavers