Rating:
4.4

based on

38

votes
Rate it:
Animated Balls Screensaver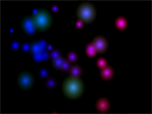 We offer you our screensaver of animated balls. This is a very high quality product, we tried to make a screensaver that will appeal to both adults and children! In the intro animations to life with colored balls move chaotically on a dark background, the process is fascinating and relaxing. Download our screensaver for free!
Features
Special effects screensaver
Colorful balls animation
Compatible with any Windows operating system
Works on any screen resolution
Absolutely free screensaver!
System Requirements
1 GHz processor
32 Mb video memory
15 Mb of free hdd space
Windows 95/XP/Vista/7/8/10
Testimonials
"I'm glad to use your new special effects screensaver." Beth
"Very nice screensaver theme for my desktop. Thanks!" Kelly
"Silent screensaver of classical style. Good idea for my PC!" Michael
"My friends like this product, too. Wish you to develop more screensavers." Sarah
Animated Balls
Screenshots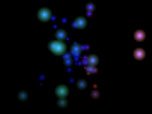 Click to enlarge screenshot
Animated Balls Video (Click video to play)
File size: 54.14 Mb
Top Screensavers
More free Screensavers
Recommended Screensavers
Screensavers Categories. Browse and Download Free Screensavers