Rating:
4.4

based on

41

votes
Rate it:
Fantastic Walk Screensaver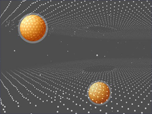 Parallel realities are penetrated by frantically dancing fireballs. Realities too are not stable: collapsing, colliding but miraculously rearranging in logic order. But you can control this reality by pressing special keys on your keyboard, moving your mouse and making different settings. Play with this illusion and get a lot of fun! Download free special effects screensaver!
Features
Install/Uninstall support
Windows 95/XP/Vista/7/8/10 compatible
For any screen resolution
Special effects screensaver
Compact size
A lot of settings
Press F1 for help
Absolutely free!
System Requirements
Windows 95/XP/Vista/7/8/10
1.7 GHz Processor with SSE2 instructions
32 Mb video memory
5 Mb free hard drive space
Testimonials
"I can explore effects, it is great!" Max
"Good job, thank you! Mark
Fantastic Walk
Screenshots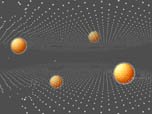 Click to enlarge screenshot
Fantastic Walk Video (Click video to play)
File size: 53.98 Mb
Top Screensavers
More free Screensavers
Recommended Screensavers
Screensavers Categories. Browse and Download Free Screensavers