Rating:
4.4

based on

42

votes
Rate it:
Fly Again Screensaver
New screensaver comes here to let you fly. This time it is not gonna be that easy. If you want you can read very rare and exceptionally ancient symbols and signs. Just relax and let this miraculous effects get you there, it doesn't matter where, because you enjoy the process. Fly again in this screensaver! Start now, just few clicks to install. Download free special effects screensaver!
Features
Install/Uninstall support
Windows 95/XP/Vista/7/8/10 compatible
For any screen resolution
Special effects screensaver
Compact size
A lot of settings
Press F1 for help
Absolutely free!
System Requirements
Windows 95/XP/Vista/7/8/10
1.7 GHz Processor with SSE2 instructions
32 Mb video memory
5 Mb free hard drive space
Testimonials
"Huge number of settings! For any mind!" TuneD
"Another great saversplanet screensaver! Sindy
"This is my favourite screensaver. John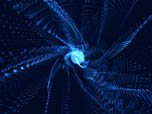 Click to enlarge screenshot
Fly Again Video (Click video to play)
File size: 0.88 Mb
Top Screensavers
More free Screensavers
Recommended Screensavers
Screensavers Categories. Browse and Download Free Screensavers