Rating:
4.2

based on

35

votes
Rate it:
Grass Time Screensaver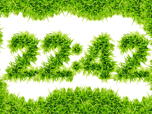 Summer blast of freshness with our new clock screensaver Grass Time! We have a very colorful, unusual summer saver for your desktop. Our screensaver always shows the correct time, watches are made from the summer like fresh herbs. If you are tired of repetitive work on the computer and want a colorful variety - this screensaver is for you! Very simple to download and install!
Features
Digital Clock screensaver
Animated grass effects
Compatible with any Windows operating system
Works on any screen resolution
Absolutely free screensaver!
System Requirements
1 GHz processor
32 Mb video memory
25 Mb of free hdd space
Windows 95/XP/Vista/7/8/10
Testimonials
"Great summer clock screensaver." Norman
"Nice grass effects with digital clock. Thank you!" Kelly
"I like your screensavers very much. Recommend it for you!" Igor
"Good idea to check time with Grass Time screensaver." Janet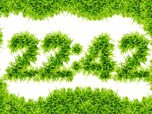 Click to enlarge screenshot
Grass Time Video (Click video to play)
File size: 74.77 Mb
Top Screensavers
More free Screensavers
Recommended Screensavers
Screensavers Categories. Browse and Download Free Screensavers